Farewell OFF-WHITE x Nike.
The OFF-WHITE x Nike collaboration will go down as one of the most coveted works of all time in sneaker history.
Debuting back in September 2017, the sneaker community at the time was experiencing a hiatus, subdued by ordinary releases.
The year of 2017 saw the continuation of Yeezys 350s, the return of the Nike Air Max 97 (Silver Bullets in particular) and the introduction of Nike's new model - the Vapormax (which to be honest is now a flop).
That same year also welcomed the Tom Sachs x Nike MarsYard 2.0 as well as the joint work between Chanel and Adidas on the Pharrell NMDs which to some gave birth to following luxury streetwear collaborations.
Sure these sneakers were special in their own way but they weren't revolutionary, so to speak.
They didn't challenge the norms nor did they spark heated debates.
Enter OFF-WHITE x Nike.
Through the creation of such sneakers, the two brands were able to honour classic Nike silhouettes without changing their original shape or form.
Abloh divided the ten shoes into two groups:
"REVEALING" hand-cut, open-source and reconstructed -- Air Jordan I, Air Max 90, Air Presto, Air VaporMax and Blazer Mid
"GHOSTING," with translucent uppers -- Converse Chuck Taylor, Nie Zoom Fly SP, Air Force 1 Low, React Hyperdunk 2017 and Air Max 97
It was the first time in a while where a collection of shoes other than the Yeezys were sought after by every celebrity and average joe across all ages.
Contrary to collaborations we've seen over the past few years, the joint work between the two brands weren't just some cool one-off design.
Such concept was disruptive. The idea of flipping a shoe inside out and taking it apart was unheard of. Never in anyone's wildest imagination would a shoe with a zip tie have such an aesthetic appeal.
The work of Virgil Abloh did more than just revive Nike's relevance in the sneaker community.
The forces of Nike and OFF-WHITE focused on building a movement towards merging classic statement sneakers with a dose of youth culture. 
It changed the culture of brand collaborations.
However, fast forward two years after its launch and Virgil Abloh has informally announced the end of the collection.
To some, it's a relief given how repetitive the designs became.
To others, it's a doubtful sign for Nike and OFF-WHITE with questions clouding the future of the two brands.
In celebration of the sneaker's legacy, we discuss the impact the collection had on both Nike and OFF-WHITE and share our opinion on what's installed for the two powerhouse brands.
---
Nike's Comeback
There is no doubt that the collaboration with OFF-WHITE was the main force behind Nike's comeback in late 2017 and rise in 2018.
The numbers alone are enough to support the resurrection of Nike.
But there's more to these shoes than just inflated resell prices and the desperate measures lay hands on these prized pieces of history.
Before the two brands joined forces, it was Adidas who had the creative juice that pretty much boasted "yeah we're the cool brand". We saw this through their collaborative works with A-list celebrities such as Kanye West, Pharrell Williams, and even Daniëlle Cathari who to some is the golden child of the streetwear.
Contrastingly, this time around late 2017, Nike took a different approach. The main Nike sneakers gaining attention were the Nike Air Max 97 and the Tom Sachs x MarsYard 2.0. Unlike the contemporary designs of the Yeezy 350 V2 and the Pharrell NMDs, these shoes were the kind of shoes you'd wear with a pair of trackies, an oversized Guess shirt and either a windcheater or anorak.
Given the retro vibes reminiscent of 1990s, it is safe to say that these sneakers were more receptive towards the OGs and older crowd within sneaker communities. Sure they were cool in paying homage to the trends that paved the way for the current state of sneakers, but they didn't have the same love Adidas had at the time. 
It was this discrepancy in style and appeal that made Adidas the superior brand. The brand that everyone wanted to have a piece of. The brand that epitomised what it meant to be cool.
In comes Virgil Abloh with his creative prowess and Nike was once again cool amongst the youth.
And not through some collaborations with some B-List celebrities and "influencers". Instead, Virgil Abloh took the shoes with his two bare hands, revamped them from complete scratch and created something refreshing for the sneaker community.
And soon after "The Ten" was officially launched, Nike began its resurgence. 
It entered a stage that was unprecedented. 
A stage that saw Nike being back to its innovative best, whilst honouring the classic silhouettes responsible for solidifying their status as the No.1 sneaker brand in history. 
Thanks to OFF-WHITE, Nike produced something that was uniquely different. And what made the sneakers even more special was their ability in appealing to both the youth and older generation of sneaker communities.
Bringing Relevance To OFF-WHITE
Some may argue that Nike got the better of this collaboration given how the sneakers took the sneaker industry by storm with its insane resell value.
Whilst this might be true, we dare to say that OFF-WHITE gained just as much as Nike did or even more.
How you may ask?
Thanks to it's postmodern approach to experiential designs, the brand has been successful in being a zeitgeist of streetwear fashion. This was perhaps best recognised when the brand was shortlisted on the 2015 edition of the LVMH Prize for Young Fashion Designers.
"What I do has the instructions embedded into it, so that kids can look at the garment and think, 'hey I can do that too'"

 

Virgil Abloh
It has always been Virgil's vision to make streetwear as the next global art movement. And whilst the brand has always challenged popular fashion identities adopted by other competing brands such as Fear of God, the pieces designed were rather saturated. We're talking hoodies, sweatshirts and oversized tees.
The distinction that OFF-WHITE has from these other brands is merely its unique focus on the iconography of American cities and industrialisation.
Even then, the brand was called out by Diet Prada for ripping off a 1965 Glasgow airport design; as well as copying works by Japanese label Anrealage.
Despite being a leading brand at luxury stores such as Barneys and Selfridges, these pieces started getting quite repetitive. 
And it's not just us who believed this.
Calvin Klein creative director, Raf Simons, declared that Abloh neither inspires or excites him. He even goes on to say that "there are too many hoodies with prints out there."
However, the work with Nike changed all of this.
The Nike shoes provided more than just a platform for Virgil to experiment, it became THE platform to magnify these experiential designs.
It came at perhaps the most perfect time as well. For those who recall, Louis Vuitton opened a Supreme Pop-Up store in Sydney just a few months prior to the launch of the OFF-WHITE x Nike sneakers. 
In showcasing the collaboration between Supreme and Louis Vuitton, the public was introduced to the inaugural merging of street style and high fashion.
It was as though the decision to launch these kind of shoes at this particular time of the year was planned all along by Virgil Abloh.
The execution was perfect. 
Leveraging off one of the most exclusive collaborations in Supreme and Louis Vuitton, the OFF-WHITE x Nike "The Ten" solidified the process of streetwear gaining the same respect of a luxury fashion house.
Whether it be the zip tags or the deconstructed aesthetic, OFF-WHITE was able to leverage themselves through the sneakers to showcase their flamboyant expression of style. 
As stated initially, the shoes amplified the underlying clash between minimalism and potency that very few identified on the OFF-WHITE pieces such as basic tees and sweatshirts. To help envision such clash between the two aesthetics, Abloh explains how he draws inspiration from "these kids in Australia that sit on a beach all day, really serenely, and then just get in the ocean and swim with sharks." 
Empowering Youth Culture
The work between OFF-WHITE and Nike reignited a cultural movement that till this day remains strong.
A cultural movement that honours youth culture and its creatives as a credible force who have the potential of creating things that will stand the test of time.
Youth culture and other associated subcultures are often ridiculed and sadly disrespected. We see it in the music industry where rappers like Joe Budden and 50 Cent - members of the 1990s hip hop movement, make fun of Soundcloud rappers and "mumble rap".
"Youth culture is still the engine. My ideal fashion is going to be defined by the youth, so the industry is not going to necessarily be dictating that. It's whatever the youth want to do. 

Virgil Abloh
For the first time in history, youth culture was deemed respectable. All made possible by Virgil Abloh's vision. A vision empowered by his belief that it is his "democratic duty to show street kids how they can flourish".
This was perhaps best exemplified during the release of the OFF-WHITE x Nike sneakers where he offered "Office Hours" to kids who applied and were looking for direction for their aspiring apparel designs.
In addition to that, he held two lectures revealing his "cheat codes" to working and designing. Presented to Harvard University and Columbia University, his origin stories were aimed to empower the act of being avant grande whilst also inspiring his listeners to build something new.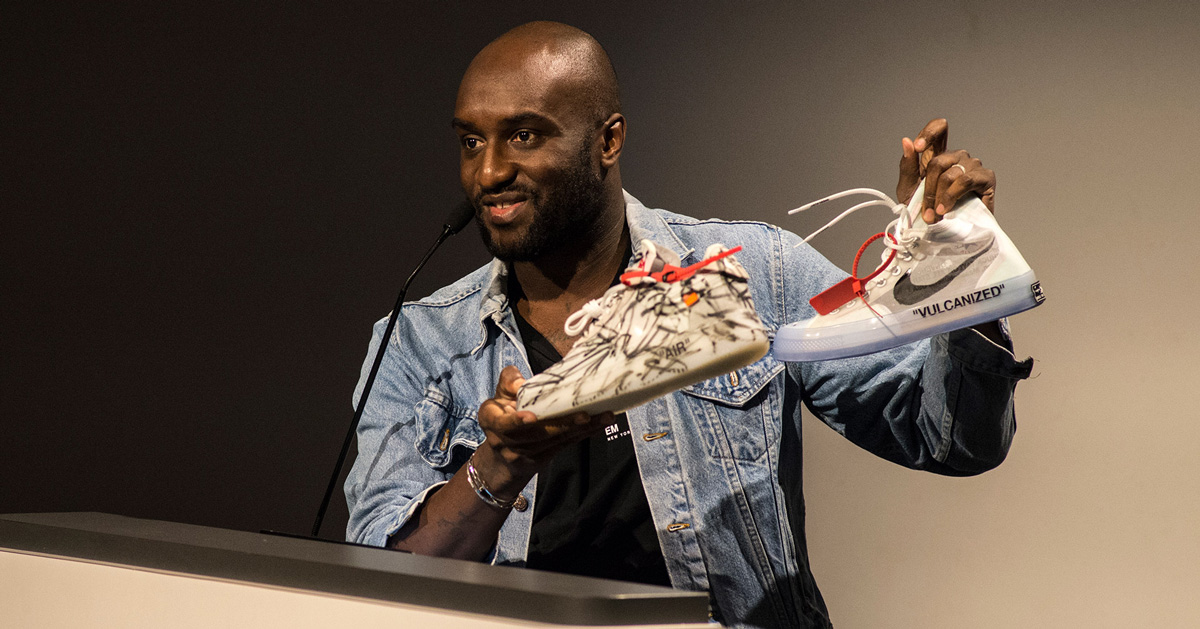 What makes him even more inspiring to the brash youth is his simple approach to his creative work. Known to not spend a lot of time in the office or at a desk, Abloh prides himself for working on his designs on the fly with the use of an app on his phone.
On Twitter, he retweets young aspirational creatives who are striving in their own way. That in itself is the perfect reflection of his humble story – a son of Ghanaian immigrants raised in Rockford, Illinois, who studied at the University of Wisconsin and married his high-school girlfriend.
Youth Culture Extending Beyond Streetwear
Luxury meets streetwear aesthetic.
Whilst the chest rig is yet to be cemented as a staple item, recent reiterations of the piece might be changing that. And even more important, the fusion between streetwear and high fashion might make its place in 2019 especially with techwear expecting to make a return. 
Making its debut on the red carpet earlier this year, a modification of the chest rig was worn by Timothée Chalamet and Michael B. Jordan at the Golden Globes and the SAG Awards respectively. 
Referred to as harnesses, the pieces that were designed by Virgil Abloh sparked controversy with many outraged by such piece being worn on suits.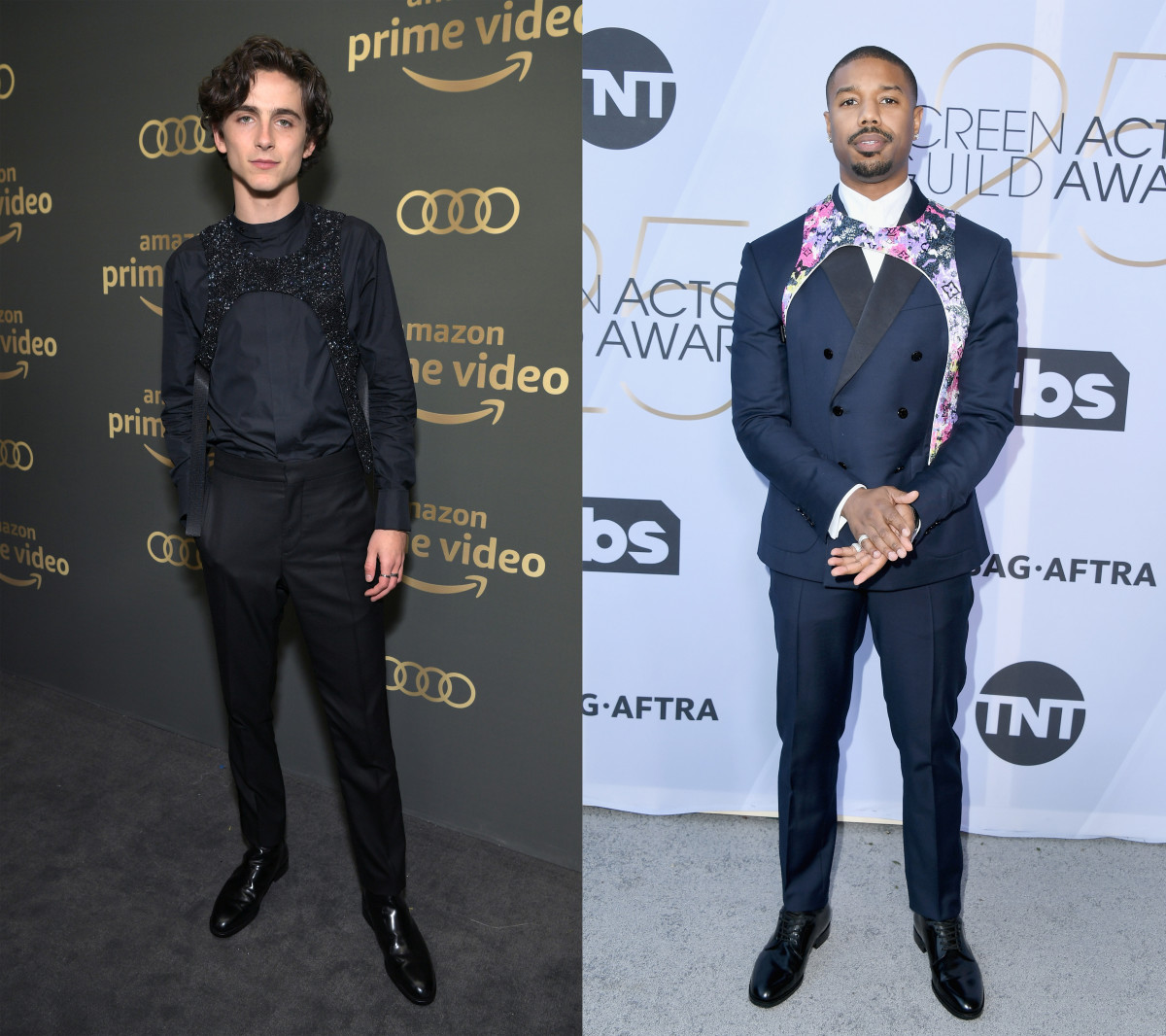 "I wore it to the Met Gala… It doesn't have the comfort or the security of a jacket, but it's somehow empowering." 

Virgil Abloh
Describing them as "mid-layer garments", and a "keystone" of his collection, Abloh revealed it was the very first piece he designed for Louis Vuitton. 
If it wasn't for his work with Nike, it might have been impossible for Abloh to have this kind of daring confidence to debut this on the red carpets of the Golden Globes and the SAG Awards.
And that's what makes the OFF WHITE x Nike significant on such a deeper level. 
Yes it brought credibility to streetwear. 
Yes it provided youth culture with respectability. 
But it did more than that. 
It gifted Virgil Abloh a platform to experiment something that was never tried before. And thanks to the success of the shoes, it blessed him with the confidence to continue this radical experiential creativity.
The Unknown Truth
Whilst many have praised the creative talents of Virgil Abloh, there is a hidden truth very few know of.
Before the OFF-WHITE x Nike sneakers came to birth, OFF-WHITE reached out to Dutch designer Elisa van Joolen. Known for her Invert Footwear where she turns existing sneakers inside out, the designer was approached by OFF-WHITE to design footwear for them.
After "The Ten" was released in 2017, four years after Joolen's "Invert Footwear" was first conceptualised, Elisa van Joolen took to social media to call out OFF-WHITE for ripping off her designs.
The Future of OFF-WHITE
According to the latest edition of the Lyst Index, OFF-WHITE has been named as "the hottest brand on the planet". This jump was measured based on a 14% quarter on quarter increase in searches for OFF-WHITE across Lyst's partner retails (e.g. Farfetch, Selfridges, Saks Fifth Avenue).
Rising 33 ranks to take the No.1 spot on the list, the brand has surpassed the likes of Gucci, Balenciaga and Prada.
It is safe to say that the OFF-WHITE is a legitimate brand and not just some one hit wonder.
So with the experimentation of Nike sneakers over, what's next for the streetwear powerhouse?
Late last year, Evian (yes the mineral water company) appointed Virgil Abloh as its new "Creative Advisor for Sustainable Innovation Design." Sounds strange to us all but according to Abloh, the partnership aligns with his plans to push boundaries and pave a better future for generations to come.
Such environmental focus on the environment brings us back to Adidas. Making its social impact felt through work with Parley to prevent plastic entering the oceans and instead transforming it into high performance sportswear. Adding to that, Adidas has vowed to use only recycled plastic by 2024.
Given the similarities in approach between Abloh's role at Evian and the pledge of Adidas, perhaps we can expect a possible joint work between the two.
Abloh has also voiced his support for athletes after Serena Williams was banned from wearing a tight black catsuit at the French Open. In response to this, he designed the following piece for her.
"Sport, like fashion, shares a common language that seeks to unite cultures, break down barriers and celebrate the power of the human spirit" 

Virgil Abloh
Following this, he then invited track and field athletes to join the Off-White spring/summer 2019 runway. This isn't the first time Abloh has shown his support for sport and fashion with the designer debuting his OFF-WHITE x Nike World Cup Capsule in celebration of last year's World Cup.
Despite the latest OFF-WHITE collection being heavily geared towards streetwear, recent events surrounding Virgil's vision may suggest that a possible shift to the world of sport and fashion.
Nike New's Vision
As for Nike, it seems as though the Swoosh brand has taken a turn in its creative footwear designs. A great example of this was seen by Nike themselves through their recent Valentines Day exclusive on the Zoom Fly SP.
Whilst the brand was called out by 2Chainz for copying the design of his last album Pretty Girls Like Trap Music, it brings a lot of excitement around what could be coming. 
There seems to be no signs of stopping anytime soon too with images surfacing the internet about a potential Supreme x Nike collaboration. The joint work on the Nike Tailwind 4 is almost an extension of the OFF-WHITE x Nike collection where a balance in brash youthfulness and meek old school is held.
It comes at a great time too with the fall of Adidas showing no signs of improvement. On the back of their collaboration with Fear of God, their healthy relationship with Travis Scott and the rise of youth culture that is now cementing its place; the future of Nike's creative works seems promising.
Final Word
Launching at a time where people began doubting the future of sneaker culture, the work of OFF-WHITE and Nike provided enthusiasts with a breath of fresh air.
Disruptive in concept and bold in aesthetic, the shoes challenged norms whilst being a source for avant garde in the world of streetwear and sneakers.
However, all good things must come to an end.
Leaving its mark after two years and over twenty shoes, there's no doubt that the collaboration will go down as one of the greatest in history.
By Daniel PUSHAS