Buy, Sell or Hold: Air Jordan 1 Hyper Royal Retro High
The sneaker world was hit with a bombshell on April 17th with the highly anticipated Air Jordan 1 Retro High OG Hyper Royals releasing online and through in store raffles.
For this release, it looks like the Jordan Brand did not hold back again giving sneaker heads a clean faded light blue look of the iconic silhouette.
Sporting a vintage feel, the Air Jordan 1 Hyper Royal features white leather, a grey outsole and distressed Hyper Royal suede overlays.
Overview
With the release date being rumoured from as early as October 2020, online sneaker news outlets released official images of the shoe and created a lot of hype for the colourway.
The Swoosh and Panels around the ankle are a Light Smoke Grey Duraback and the shoe features the classic white wings logo on the lateral ankle.
Furthermore, the "Nike Air" label is stitched to the white tongue in a blue woven material creating a contrasting look.
With many pairs coming into circulation, resellers have ended up with the age old question again.
Buy, Sell or Hold? We have the answers.
Credit: @hanzuying
Analysis
Now one of the strongest arguments currently made towards the Jordan 1 Hyper Royal is its comparison to the Jordan 1 Turbo Green released in early 2019. 
Originally hitting the market for around $280+ AUD at the time, it has risen since then to an astounding $700+ AUD.
Both of these shoes are similar in colour and are both primarily made from Suede.
Judging from demand there is a lot of potential in the Jordan 1 High Hyper Royal and it will definitely rise up in price over time. 
However, we at PUSHAS don't think that this shoe is a suitable investment for everybody. 
The shoe currently sits at the time of writing at a price of $550+ AUD for men sizes and $500+ AUD for grade school sizes.
Compared to the starting price of the Turbo Green, this is nearly double.
There is a lot of hype behind this shoe and many resellers overvalue it knowing that it will go up in the future.
Buy, Sell Or Hold?
In short, the shoe has limited upside right now and we don't think you should buy it for resale. 
The starting price is too high and the resulting return on investment (The percentage of profit relative to the original buy price) will be too small compared to many other shoes out there.
This however doesn't mean that the shoe isn't a worthwhile investment.
In fact, we would recommend you to either sell or hold if you purchased these below the current market price.
One shoe that has experienced a similar amount of hype in its potential are the Mocha 1s. The men's pairs hit the market around $480 and rose to around $600 in 6 months.
That's an increase of just over $100 for a 6 month hold, a return on investment of 25%.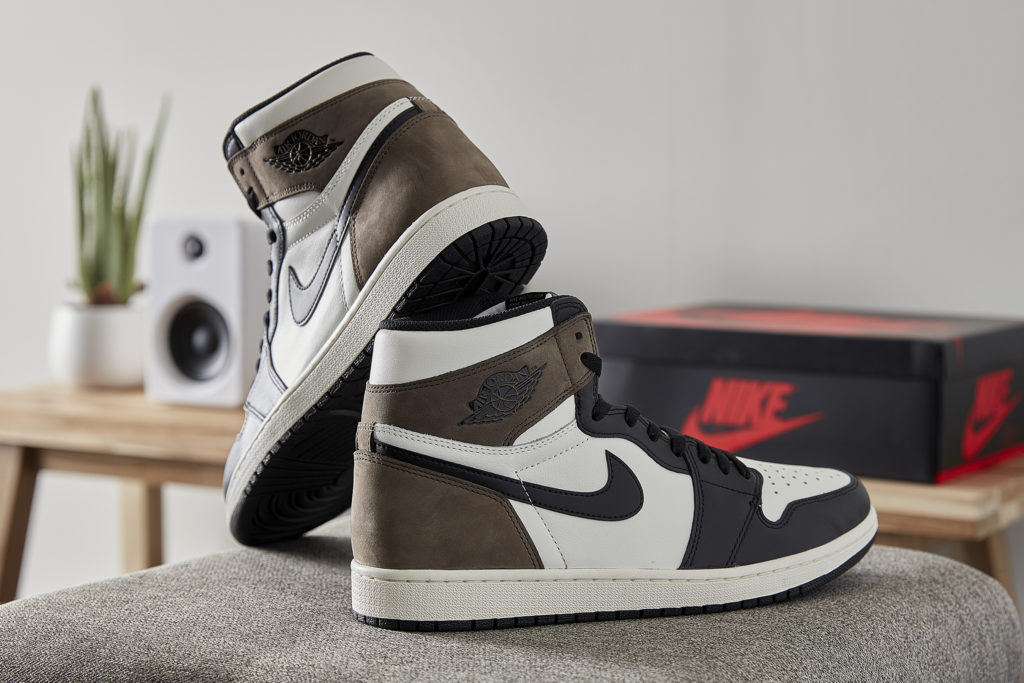 Photo Credit: @FinishLine

Compared to the performance of many Jordan 1 Mids in the past few months, that number is relatively small.
I believe the Jordan 1 Hyper Royals will follow a similar route in that they will rise constantly but only marginally over the next 6 months.
Demand for Jordan 1 Highs has exploded in the past 2 years and we don't see the demand for shoes like these to die down. 
If you think the money could be better used for future drops, sell it and move on.

Final thoughts
Overall, the Jordan 1 High Hyper Royals is definitely an interesting shoe. 
Just only coming out after the Jordan 1 High University Blues and before the Air Jordan 4 UNCs, it has really shown the demand of light blue colourways.
Reminiscing Michael Jordan's days in the University of North Carolina, this Hyper Royal colourway and color blocking is stylish and easy to rock and will definitely only gain interest over time.
If you manage to cop these, congrats and all the best!
You can purchase the Jordan 1 OG Hyper Royals here.
Written by Oliver Tan - analyst intern.